The company MMM-Vukelić Ltd. is founded in March 1992, the founder and owner of the company is Marijan Vukelić from Brestača – Novska (Croatia).
Initially, the number of employees was only six people, because our area was affected by Yugoslavia war.
After 1995, the company started major investments in manufacturing and technology, which continues till today. The company is spread over an area of ​​approx. 40,000m2 with all the production facilities and depots. Currently we have about 200 employees.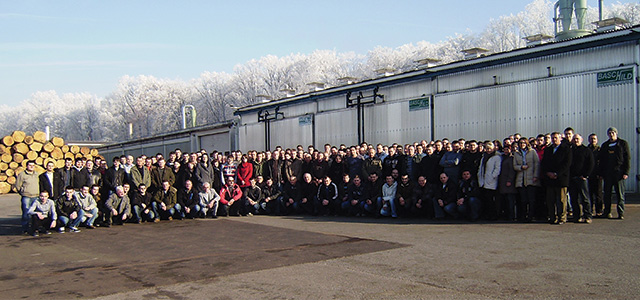 Our activity is the production of sawn timber and final products made of wood. The production program and the technology are european oriented, about 80% of our products and goods are delivered to EU (EC) countries, the rest is sold in our country Croatia and CEFTA member countries.
The heavy efforts of the owner and his family, as well as of all employees, resulted in the fact that in just twenty-five years a factory was created new technologies and obtained a high-quality products which has been accepted by the european and world market.
This is also confirmed by the national croatian awards of four "Golden Martens" and plaque by the Croatian Chamber of Economy. Our efforts also recognized the Ministry of Economy and awarded us with the badge of the best exporter in 2015.
All our products are certified with the FSC certificate, as well as with all the essentials that confirm the quality of the products.