Once again our company showed that we can accomplish every task. Due to the age of the building named "Vila Colussi" and the construction style, all the works on the building were carried out in cooperation with the Sisak Conservation Department experts in order to maintain the originality of the building after reconstruction.
The windows are made of quality spruce wood. In order to maintain the originality of the building all the windows are made according to the model of the original window shape. Along the window was made an inner lining in the width of 15cm and on the outside of the wall was made a decorative lining according to the original model. To improve the energy efficiency of the outer envelope of the building, a transparent 14mm thick glass was installed in the window. The windows were wound with a good quality, semi-rigid, appropriate color gasket and anti-self-closing mechanism. The finishing of the window was retro green color in three coats.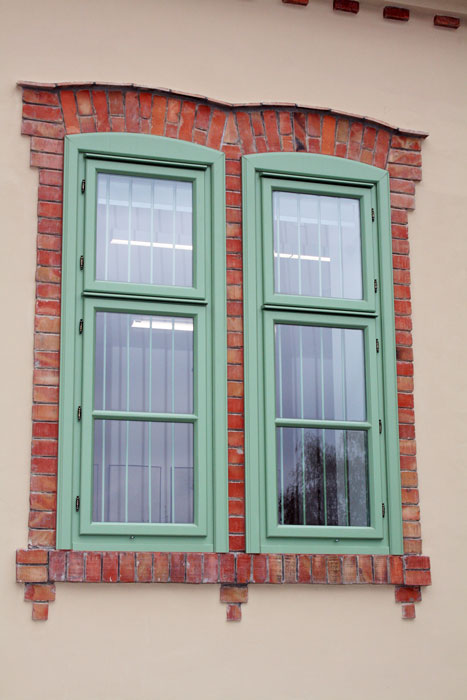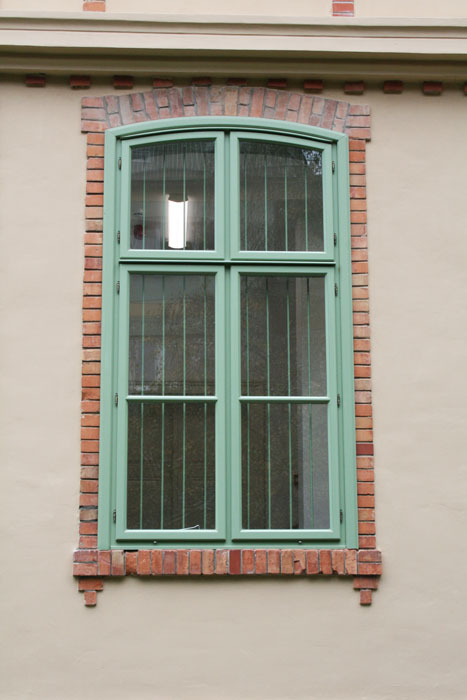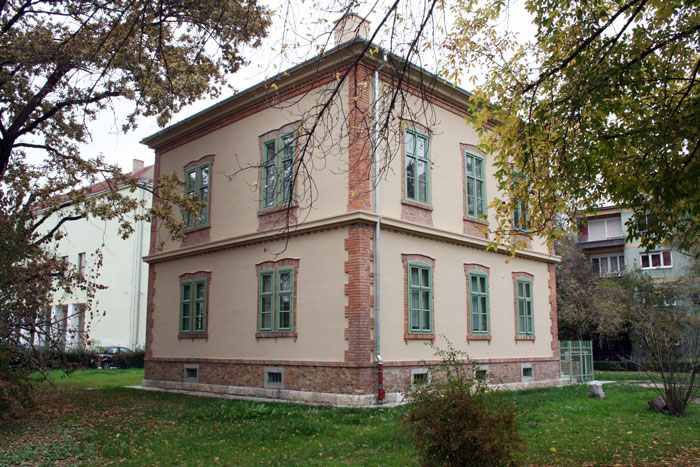 Doors are made of quality oak wood. Frames with four-wire connectors, anti-theft lock, cylinder and handle. The wing is embedded in a decorative steel frame, and the base of the wings is covered with a 25mm pitch. The door finish is a 3-layer slip coating with UV filters for exteriors and multi-year protection.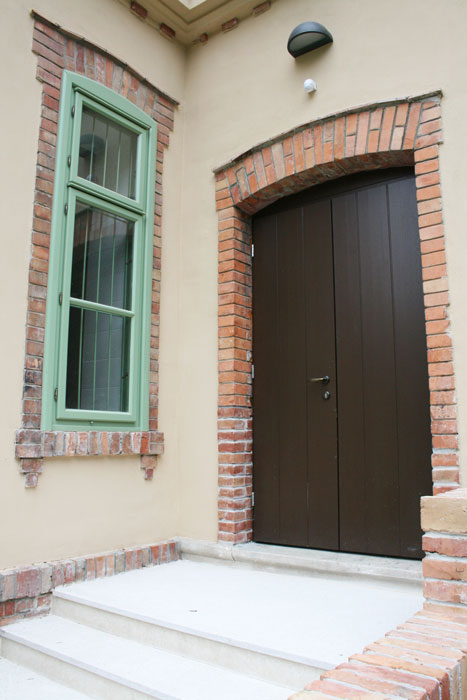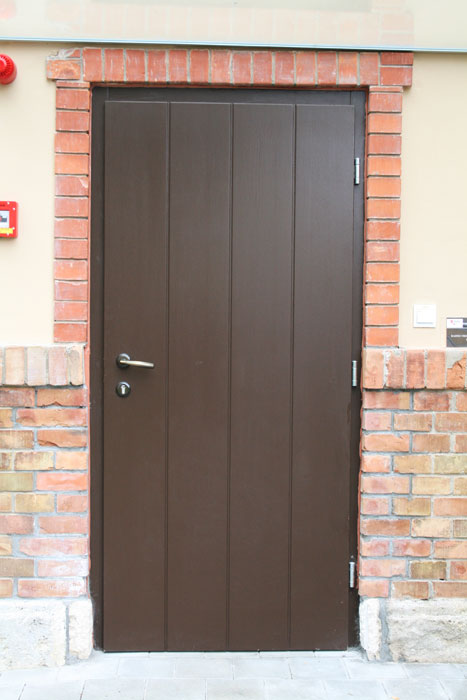 The interior doors are made of quality spruce wood. In order to maintain the original model of the door, they are made according to the sample of existing doors on the building. Doors assamble with three pieces of per door wing, also embeeded with lock, cylinder and handle. Door frames are also made of solid spurce wood. Finishing is white according to the sample on the existing model.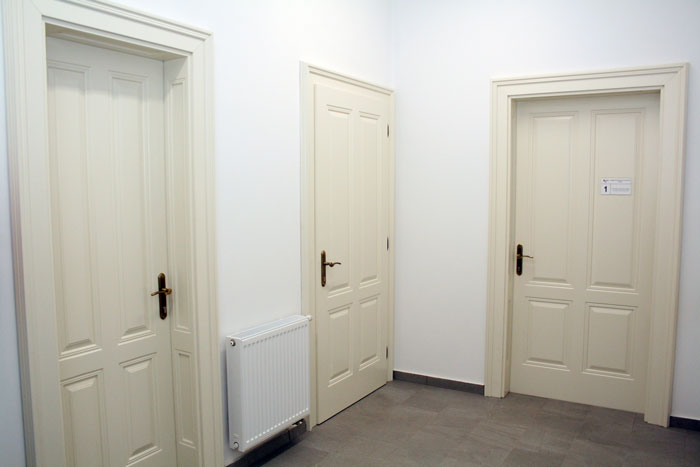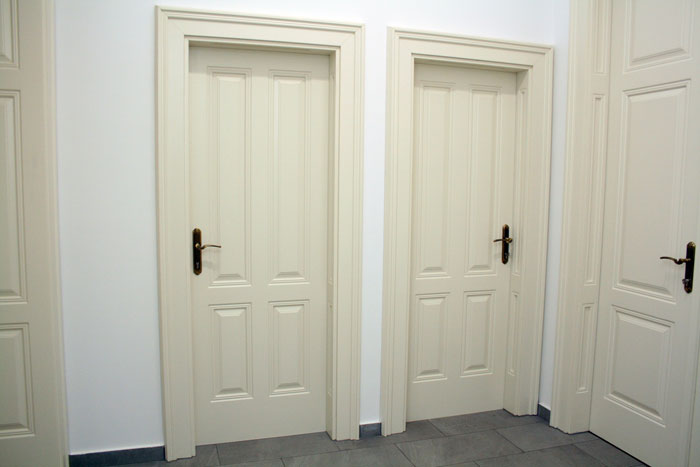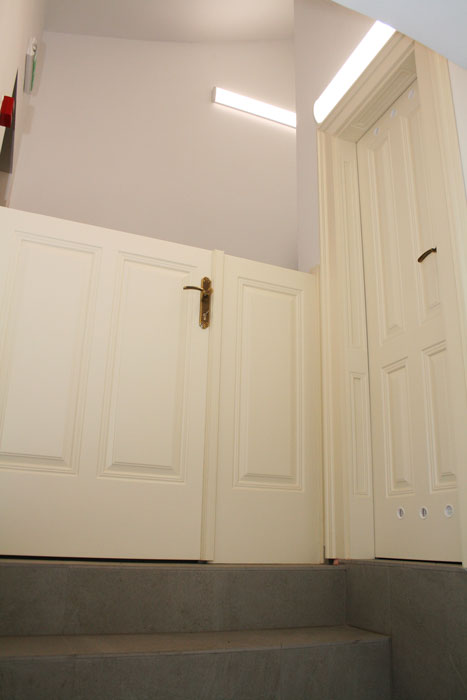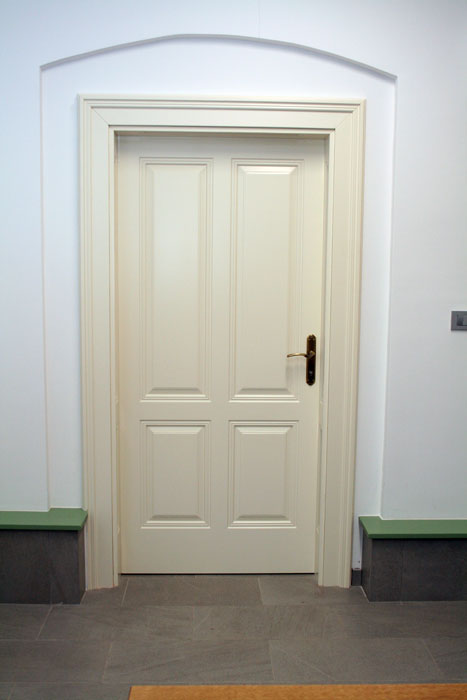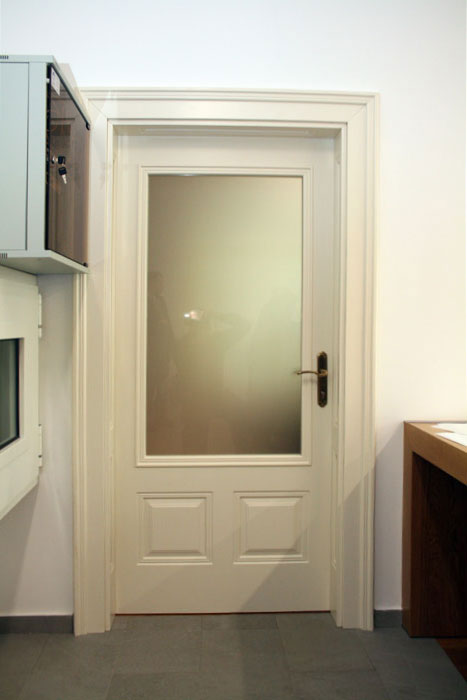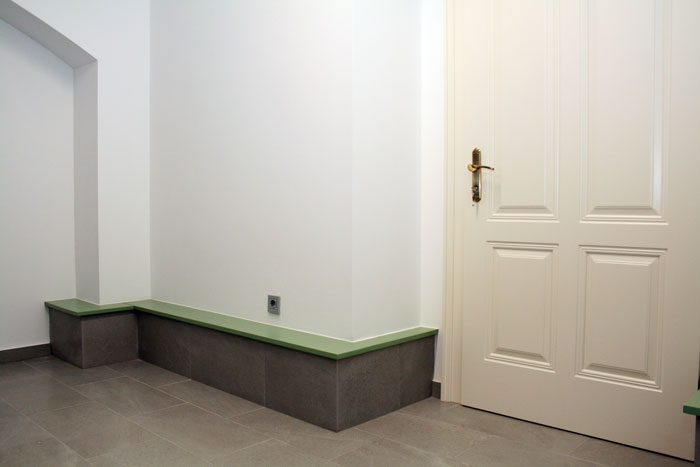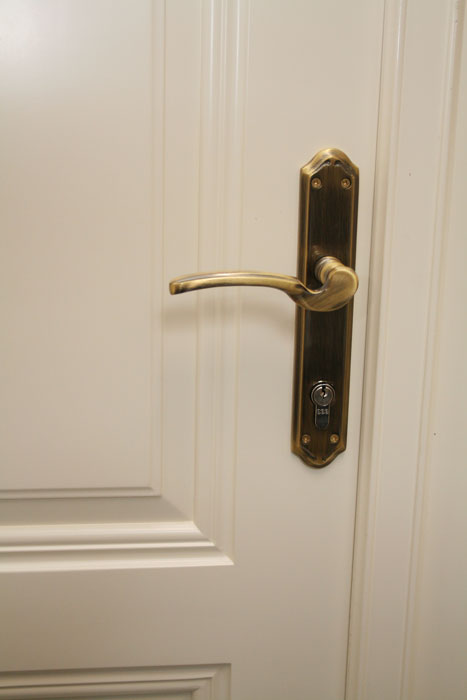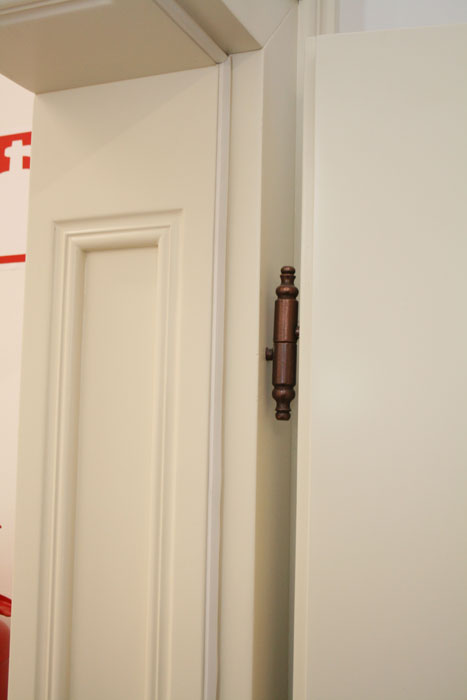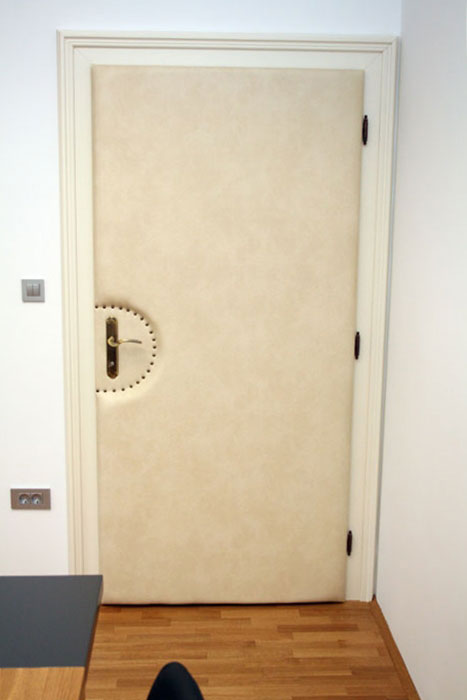 The floors were set up with classic solid oak parquet with dimensions of 300x60x22mm EXTRA quality. Oak parquet boards are installed along the walls. In order to emphasize the quality and structure of the parquet, the protection is carried out with two-component transparent varnish.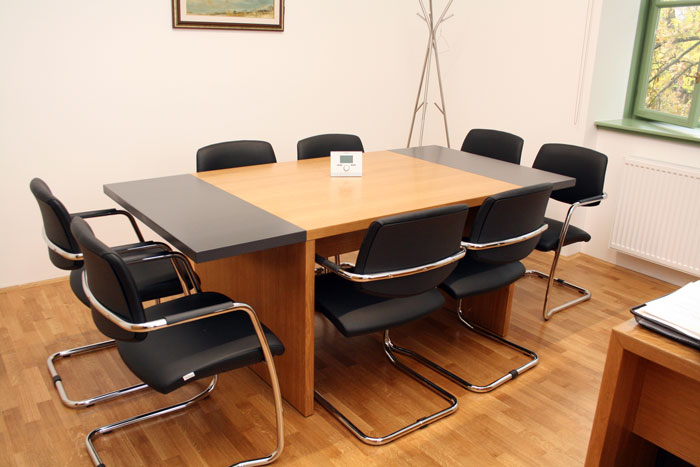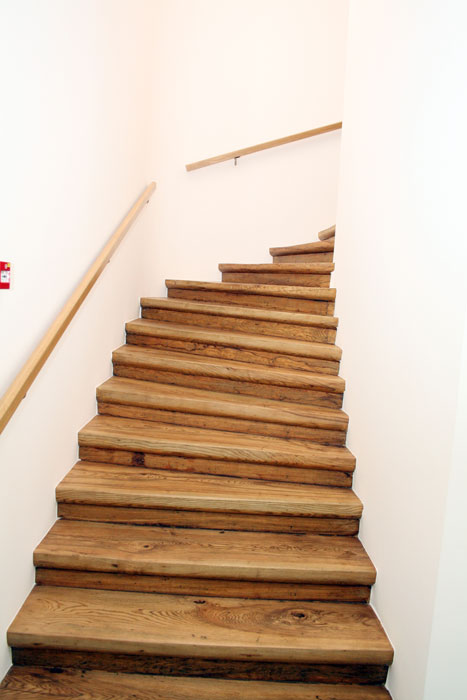 Cabinets and shelves are made of massive oak fronts. The finish is transparent in three coats. Work tables are made like panels and pages of massive oak in 4cm thickness. Finishing is transparent polyurethane varnish in three coats.